Continuing Electrical Training
Continuing Electrical Training Courses
The courses in the catalog below are found on the Electrical Training Alliance Blended Learning site. The courses are designed for JW, CE, CW, apprentice training and our contractors. The online modules on the blended learning site require a computer with the following minimum specifications.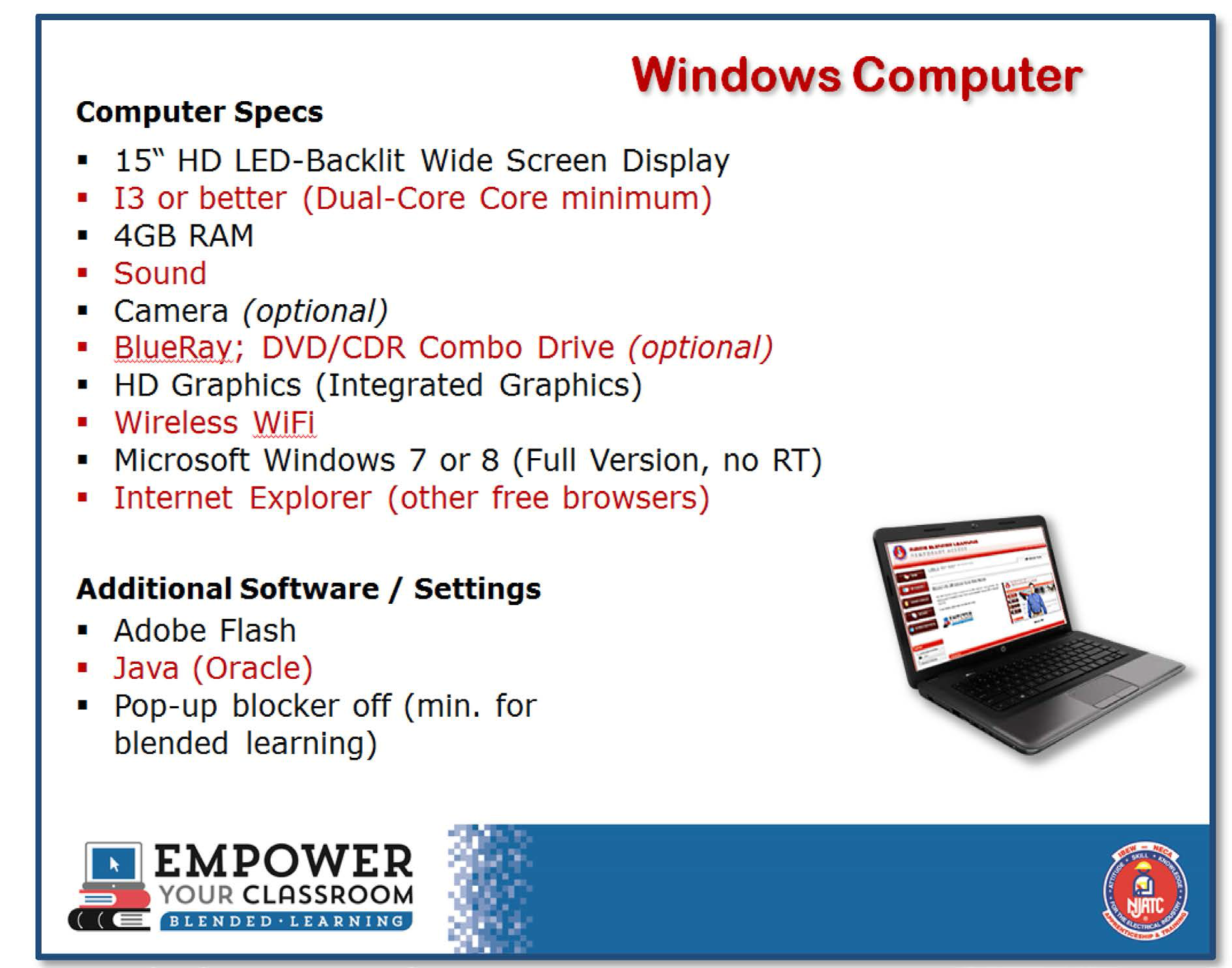 If you would like to take a course, call the JATC. We will take your payment on the phone, if you are using a credit card. If you want to pay with a cash or a check, you must visit the office. Once payment is made we will turn on the online module and order the textbook, if required. The fees shown do not include the shipping cost. You will be charged for shipping when you pick up the book.
The following information will help you navigate the system.
The link below will take you to the Electrical Training Alliance Traing Essentials catalog. Click on the word "CATALOG" below.
Page Last Updated: Feb 13, 2019 (09:15:33)